Residential Conveyancing Services
When buying or selling a property or whether this is your first home – at T A Matthews, we understand there are a million and one things to consider. Choosing the right solicitor for you is one of your most important decisions, which is why we look to making that choice simple and straight forward. At the outset you will have a dedicated member of our team who will guide you through the process from beginning to end.  
Head of our conveyancing team is Adam Barnes, based in our Hereford Office.  Conveyancing in our Leominster Office is dealt with by Roland Pryke . Together they have a wealth of experience, particularly in the local and neighbouring areas. 
---
THE BENEFITS OF WORKING WITH T A MATTHEWS
You will you get direct access to the person dealing with your matter, who will have a vast amount of experience in the local area
The fee we quote will be the fee you pay, unless your instructions to us change, at which time we will inform you before proceeding further with your matter. We do not believe in hidden or bolt-on fees that will vastly increase your quote
We are Conveyancing Quality Scheme (CQS) accredited
We are on the panel of the majority of banks and building societies, and part of the Lender Exchange, LMS and ULS systems
We are SRA regulated, which means we must adhere to specific rules and regulation which protect you as the client
Our experts have a vast amount of experience and we work closely within the community. Recommendations are through our reputation alone
We do not under any circumstances pay or receive commission to or from estate agents, mortgage brokers, search providers or insurance providers, meaning there are no hidden referral fees on your quote
Our conveyancing team work closely with their colleagues in other areas of law, which can give you access to more bespoke or rounded advice when needed
---
OUR COSTS
The costs you incur will vary depending on the type of service you require.  Typically, it is based on the purchase price of the property. At T A Matthews we provide a fixed fee quotation and our fees will cover the work required to complete the conveyancing.  We will make it clear from the outset what is included and what is not included in our costs.
The fee we provide will only change should your instructions to us change.  This will give you the peace of mind when budgeting.
Residential conveyancing – fees table
---
SDLT – Stamp Duty Land Tax and LLT – Land Transaction Tax
These are a disbursement payable on a property purchase. Stamp Duty Land Tax (SDLT) is payable when the property is in England, and Land Transaction Tax (LTT) when the property you wish to buy is in Wales. This depends on the purchase price of your property. You can calculate the amount you will need to pay by using HMRC's website or if the property is located in Wales by using the Welsh Revenue Authority's website here. Please note that if the purchase will result in you owning an additional property, then higher rates of tax will apply.
Typical assumptions made when quoting costs:
this is a standard transaction and that no unforeseen matters arise including for example (but not limited to) a defect in title which requires remedying prior to completion or the preparation of additional documents ancillary to the main transaction

this is the assignment of an existing lease and is not the grant of a new lease

the transaction is concluded in a timely manner and no unforeseen complication arise

all parties to the transaction are co-operative and there is no unreasonable delay from third parties providing documentation

no indemnity policies are required. Additional disbursements may apply if indemnity policies are required.
---
SALES
Please note that in leasehold sales, you are required to provide the buyer with "pre-sale" enquiries (often in form LPE1) answered by the Landlord and/or Management Company. The costs of providing this information vary from nothing to upwards of £500.00. We do require these funds on account from you and will advise you of the figure when we know it.

---
How long will the matter take?
The average process, on a residential sale, takes between 8-12 weeks. It can be quicker or slower, depending on the parties in the chain. However, if you are buying a leasehold property that requires an extension of the lease, this can take significantly longer, and in our experience can take between 4 and 6 months. In such, a situation our rate may change.  However, you will be informed of any changes and the impact these may have on our charges.
The precise stages involved in the purchase of a residential property vary according to your circumstances, but key stages include:
Taking your instructions and giving you initial advice

Issuing contract papers

Dealing with necessary enquiries of buyer's solicitor

Have you sign the contract and other required documents

Agree completion date (date from which you own the property)

Exchange contracts and notify you that this has happened

Complete sale and repay any mortgages registered against the property
---
Remortgages and transfers of equity
Our standard remortgage fee is £350.00 + VAT. If this also involves a transfer of equity, then an additional fee of £100.00 + VAT applies.
A standalone transfer of equity (with no mortgage involvement) is £350.00 + VAT.
What is not included in the fixed fee above
Additional remortgage fees, from one to two owners, assuming borrowing £100,000.00.
£6.00 approx. copy title
£20.00 HM Land Registry registration fee (or £40.00 if your property is not yet registered)
£7.00 HM Land Registry searches (subject to change if your property is not yet registered)
A bank transfer fee of £30.00 + VAT will apply if we are required to repay any existing mortgage. This will depend on instructions from your lender.
Total of costs, VAT and disbursements £513.00
Searches may be required, as in the purchase example above, but many lenders will be content with indemnity insurance, which using the above figures will be circa £20.00.
Many are surprised to learn that transfers of equity may attract SDLT/LTT, and we will advise you if this is the case.
Residential Property
Whether you are buying or selling a house or re-mortgaging, it can prove to be a stressful time. At T A Matthews, our experienced and well established Residential Property team are here to ensure that it is as smooth as possible.
Find out More
Meet our Experts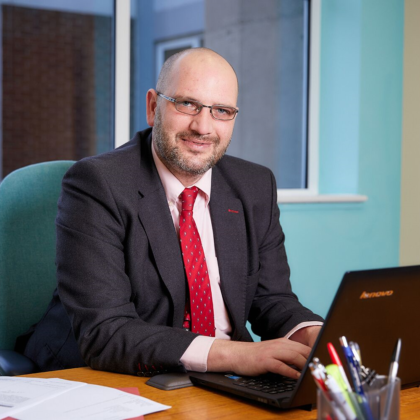 Adam Barnes
Residential Property Solicitor
VIEW PROFILE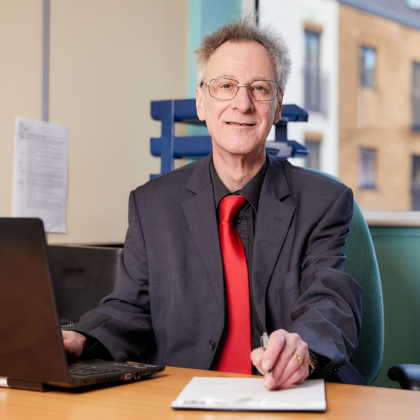 Roland Pryke
Chartered Legal Executive
VIEW PROFILE