Agricultural and Rural Property
Our agricultural experts deal with all types of property transactions and have the specialist knowledge  to deal with those issues surrounding agricultural and rural property.
We will ensure your needs and requirements are fully understood in order to provide you with a service which is tailored to your individual needs.
---
We can offer our expertise with:
Sales, acquisitions and partitions of farms and estates
We can handle all stages of the conveyancing process and have the expertise to advise on ancillary matters, such as tenancies, rights of way, easements, the granting of overage or the discharge of any overage obligations and the granting of any leases/tenancies.
Options, promotion agreements, conditional contracts, overage/uplift/development clauses
We can advise you on the preliminary issues to consider before negotiations, so that you may discuss these with your land agent to achieve the most beneficial deal for you and lead you through the process from start to finish.
Acting for Landlords and Tenants in relation to farm business tenancies
We can advise you on existing farm business tenancies through to drafting new long term farm business tenancies.
Grant, release or variation of easements and covenants affecting properties
When granting an easement, we can advise you so as to minimise the impact of such rights and protect your land. If you are considering developing on your land, we can advise you of the implications of any restrictive covenants and provide solutions, wherever possible.
Commercial mortgages over agricultural holdings and deeds of guarantee
We can handle all the legal aspects of any funding, which is needed to facilitate any purchase or expansion, and have good working relationships with the main institutions in the agricultural sector.
Tax and estate planning
Working alongside our experts in the Wills, Trusts and Probate team, we can provide tax and estate planning, including advising on Wills, Powers of Attorney and planning using Trusts (whether new or existing trusts).
Applications for first registration of rural land at the Land Registry
In the majority of cases, it is beneficial to register your land at the Land Registry and we can guide you through this process.
Acting for Landlords and Tenants on commercial leases
Our agricultural experts have significant experience in the letting of commercial property, whether it is the grant of a new lease or lease renewal, or the variation or termination of a lease.
---
Meet our Experts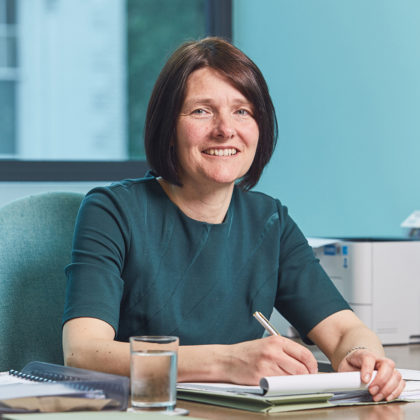 Trudie Nicholas
Agriculture and Commercial Property Solicitor
VIEW PROFILE