Debt Recovery Services
Should you be in the unfortunate position of having to instruct a solicitor to pursue a claim for debt recovery our experts at T A Matthews will guide you through the process.  From the outset of your matter we will dedicate a member of our team, to take you through the whole process of debt recovery and we will keep you informed as to the cost you incur for our professional services. Our team have experience in most areas of the law, including debt recovery. 
The exact cost for debt recovery, will vary depending on individual circumstances.  However, based upon the experience of our team we can give the following examples of costs.  
For an unpaid invoice or invoices, amounting to less than £10,000.00, which are not disputed and do not require any enforcement action to be taken, the costs should be in the region of £200.00 – £600.00 plus VAT.  

Where larger sums of money (up to £100,000.00) will need to be recovered then our fees are more likely to be in the region of £600.00 – £1200.00 plus VAT.   

If the other party disputes your claim at any point, then it is likely that more extensive work will be required to recover the debt.  If the other party disputes the debt owed and it is necessary to take enforcement action, once Judgement has been obtained, then our costs are more likely to be in the region of £1500.00 – £2,500.00 plus VAT.  
It should be noted that for any issues to business debt, the VAT element of our fees cannot be reclaimed from your debtor.
---
OUR COST
We aim to make the whole process as simple as possible and will always be happy to go that extra mile to make sure you have the best possible chance of recovery any unpaid debts owed to you.  
Our current policy when working on debt recovery is to charge for the time, we spend on the matter according to the hourly rate applicable.  The rate may change from time to time. However, you will be informed of any changes and the impact the change could have on our charges. Currently our charging rate for debt recovery is:
Our fee includes the following: –
Taking your instructions and reviewing documentation

Undertaking appropriate searches

Sending a letter before action

Receiving payment and sending onto you, or if the debt is not paid, drafting and issuing claim

Where no Acknowledgment of Service or Defence is received, applying to the court to enter Judgement in default

When Judgement in default in received, write to the other side to request payment

If payment is not received within 28 days, providing you with advice on next steps and likely costs
What is not included in the cost examples above
Disbursements – these are the costs related to your matter that are payable to third parties, such as Court fees or Barrister's fees. We handle the payment of the disbursements on your behalf to ensure a smoother process.
Currently the Court fee for issuing County Court proceeds for debts are:
up to £5,000.00 is £205.00,

up to £10,000.00 is £455.00.  

excess of £10,000.00 the fee will be 5% of the value of the claim, e.g. if the debt owed is £50,000.00 the Court fee will be £2,500.00. The Court will also charge a hearing fee, if the matter is disputed and a hearing is necessary and will also charge additional fees if enforcement action is necessary.  
Barrister's fee for attending a Trial will typically be:  
£750.00 plus VAT for a Small Claims Hearing

£1500.00 to £3,000.00 per day plus VAT (depending on the experience of the Barrister) for attending the Trial (including preparation)
For further information on exact court fees please follow this link –  HMCTS (HM Court and Tribunal fees)  
---
HOW LONG WILL THE PROCESS TAKE?
Matters typically take 6-16 weeks from receipt of your instructions to receipt of payment from the other side, depending on whether it is necessary to issue a claim. This is on the basis that the other side pays promptly on receipt of Judgement in default. If enforcement action is needed, the matter will take longer to resolve.  Typically, it may take around six to months to recovery debts where enforcement action is required.
Each case is different, the work undertaken will vary from client to client.  However, our experts at T A Matthews will guide you through each stage of the process.
Litigation
At T A Matthews we will ensure that your case is assessed from the outset and that you are advised about the pros and cons of pursuing the matter through the courts. Our experienced team will also look to achieve realistic and satisfactory outcomes for you through Alternative Dispute Resolution, such as mediation. We aim to give sensible, timely, practical advice when you need it, to help you choose the best course of action going forward.
We offer an initial consultation for litigation matter at a cost of £100 plus VAT for 1 hour.
Jonathan's hourly rate is £250 plus VAT
Find out More
Meet our Experts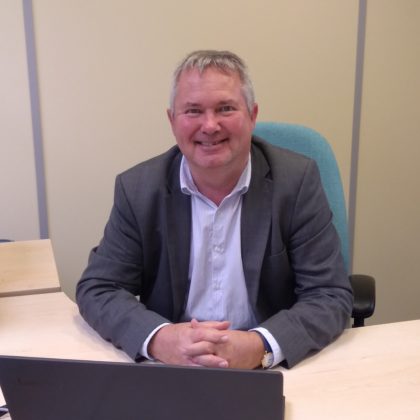 Jonathan Lewis
Litigation Solicitor
VIEW PROFILE