Congratulations Katie Smith!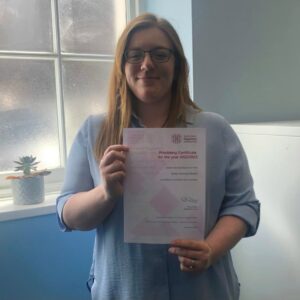 Congratulations Katie, all of your hard work has paid off!
We are very proud of Katie who has today, 5th May 2023, been entered onto the solicitors role. Katie will remain a valuable member of the T A Matthews team as a solicitor in our residential conveyancing department at our Leominster office.